August, 2004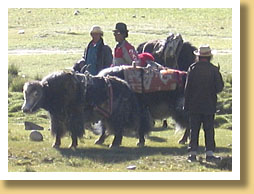 "I think this trip was probably more difficult than even Irian Jaya. Physically, it definitely was during the hiking.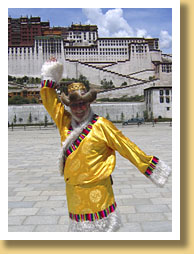 The hard physical element and tough roads left little time for reflection – a huge part of this trip forced us to live in the moment. The 4-wheel expedition was unexpected, challenging and actually fun. Where Irian Jaya was one culture, this was many and each one was certainly alien to our way of life. It was an opportunity and a challenge to essentially experience India, rural Nepal,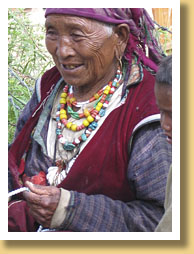 nomadic Tibet, China at its best (Hong Kong) and its worst (Tibetan big cities) and Kathmando – which is quite different from rural Nepal.
Then there were the intense human interactions – those within the tour group – the people we met in teahouses and yurts – the people we met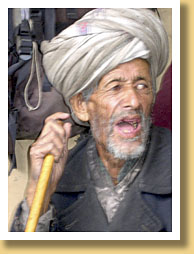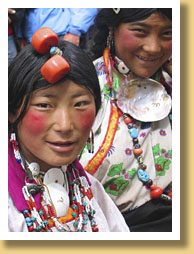 on the road or in buying things from them in souks. The pilgrims along the trail at Mt. Kailash – the monks – the nomads at their tents or the festival we ran into – the idea of "face to face" travel really was a reality, right down to the pompous Chinese border people –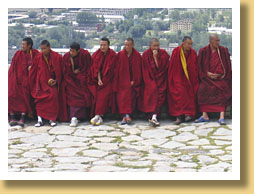 the funny immigration guy who thought I was a cowboy – the Maoist and corrupt border officials in Nepal – the input was constant. All of this did not include the temples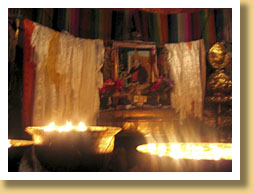 and monasteries that served as the frame around which the non-trekking part of the trip was organized. Many of these were incredible in their own right –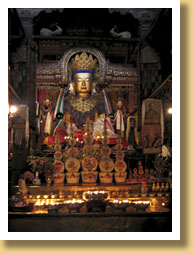 particularly those lit by candlelight or with the monks chanting in the temples or niches. It will take a long time to fully digest the richness of the experience and find the bonus for being away so long."