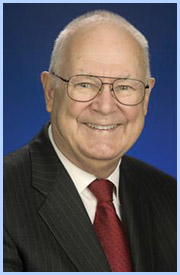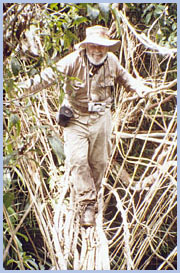 The Los Angeles Times
named Dr. John Husing one of the 100 Most Powerful People in Southern California.
Read more about it here:

Dr. John Husing is a research economist who has specialized in the study of Southern California's growing economy since 1964. For decades, he has produced city and county specific economic development strategies for the region's local government.
Dr. Husing's extensive study of the region has led to economic strategies that combine analytical work with extensive interviews with executives and entrepreneurs to understand the forces shaping Southern California. His firm, Economics & Politics, Inc., based in Redlands, has produced project specific economic impact studies for transportation and water agencies, housing developers, environmental entities and the ports of Los Angeles and Long Beach. In 2007, the Los Angeles Times listed him as one of the "100 people wielding the most influence over Southern California.
For an economist, he has an unique viewpoint of our political process, having managed over 100 partisan (Democratic) and non-partisan campaigns. Today, his prolific knowledge of the region and his political experience has him briefing business leaders and policy makers throughout California on the economic trends and issues relating to budgets, state initiatives and public policy. His eclectic career has remarkably included managing a Nevada casino, running for Congress in his twenties, teaching college and running the world's largest whitewater rafting company.
Dr. Husing enjoys a less studious life as an adventurer, taking treks into uncharted territories as well as traveling to 65 different countries. He has twice entered the unexplored jungles of New Guinea to make first contact with previously undiscovered stone-aged tribes. Dr. Husing has traveled throughout most of Africa and his last two adventures took him over the Himalayas from Nepal into Tibet, and 25 days traveling by ship to 77 degrees south latitude to Scott's 1910 Antarctic expedition hut. A fourth generation Californian, he is an amateur genealogist having traced his American heritage back 12 generations to Edward Fuller on the Mayflower.